Is all that cash in your pocket weighing you down? Here is a deal so you can lose those extra pounds, if you're English, or dollars if you're in the US. Buy any 3 CDs and get one A Cappella Doo Wop free.
* The free CD will not appear on your bill
To Buy Click HERE!
CHECK OUT THEIR LATEST CD:
A Cappella Cool Here is a little taste. Listen...


QuickTime Real Audio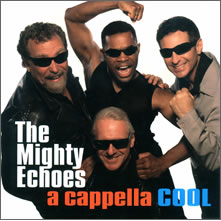 DO YOU HAVE 'EM ALL? Complete your collection with all the Echoes CDs! The Holiday CD Doo Wop Around The Christmas Treetheir third album Doo Wop Till You Drop, the sophomore offering Love From Echo Parkand the one that started it all A Cappella Doo Wop. All these CDs bring you plenty of classic Doo Wop and New Wop sure to tickle your eardrums.

Click on any of the above links to see song titles and hear a few samples of the music.

To All Echoes Fans:
It's been a while, but the Echoes will be back performing in the Los Angeles Area. Please see the collumn to the right for details.
The Echoes and the world lost a mighty, mighty friend and artist. Our brother, John Hostetter, departed this plane on September 2, 2016. He will be sorely missed. Johnny we love you.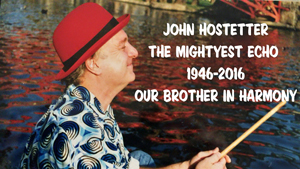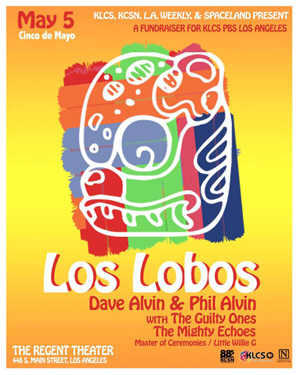 The Mighty Echoes are featured in the definitive reference book, "American Singing Groups." Author Jay Warner calls them "the West Coast equivalent of the best East Coast A Cappella groups of the last 20 years." This book is a must for anyone who digs the group harmony sound. Buy it!
UPCOMING SHOWS 2018!
Egg Rolls and Doo Wop
The Echoes Live at Genghis Cohen In Hollywood

Saturday, March 10

When: Saturday, March 10, 8:00pm
Where:Genghis Cohen
740 N. Fairfax Ave.
Los Angeles, CA 90048

Dinner Reservations and Info: Please note: The show is in a different room from the restaurant. For dinner reservations before or after the show call: 323.653.0640
Tickets: Click Here
Espresso and Doo Wop
The Echoes Live at The Coffee Gallery In Altadena
Suday, April 22

When: Sunday, April 22, 7:00pm
Where:Coffee Gallery Backstage
2029 N. Lake Ave.
Altadena, CA 91001

For Reservations Call: 626.798.6236